Monday, January 1, 2018
The latest features and additions in Ellington 3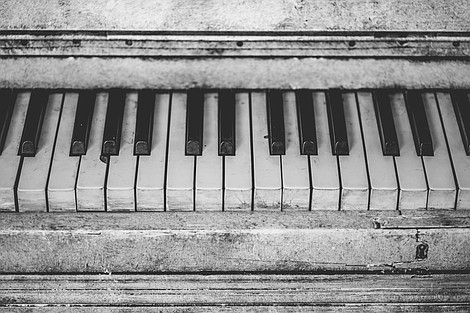 Ellington 3 has been re-envisioned to not only be the worlds leading CMS for Newspapers and Publications, but also to be part of a much larger Newspaper Stack that is poised to bring END TO END tools to your newsroom from Content Creation to Digital/Print delivery across numerous channels and social networks, all while maintaining the level of control you want/need in one place.
Ellington 3 runs Django 1.9.X on Python 2.7
New Responsive admin UI - For posting/editing content via phones or tablets, and just a new general upgrade to make content navigation easier on desktop, including new and better filtering for content views.
Google Analytics Dashboard Integration - Display your Google Analytics in your dashboard as widgets. Widgets are customizable for different views of your Analytics.
Dashboards are user specific - supporting a dozen different Widgets and each dashboard can be setup by each user individually.
Bookmark relevant views - The new admin allows for bookmarking of ANY view in Ellington for 1 click access to the area you use most.

RESTful API - Currently supporting 13 of the most popular models, with more being added all the time.
New Publishing app Overhaul - which effects the "Print" tab in Stories. This overhaul now allows you to easily and quickly assign stories to pages, pages to issues and issues to publications. We then let you export those as IDML packages for import into InDesign, OR if using our DUET InDesign plugin, these publication/issue/pages can be pulled in real time.
DUET integration - Ellington to InDesign realtime drag/drop content distributor(additional monthly cost).
Reader Intelligence - Realtime CDP (additional monthly cost).Paywall Site Licensing - Ability to limit a login to "X" amount of concurrent logins.
SyncAccess Paywall Integration - Server to Server paywall integration for circulation management.
Debates Application Updates - New fields added to pundits and new template tags for better Debate display
Dynamic Form Emails - Dynamic Forms now allow entry of an email address to email the form entries to staff members.
Flatpage Drag/Drop WYSIWYG Editor - Bootstrap drag/drop WYSIWYG editor for easy quick flatpage creation.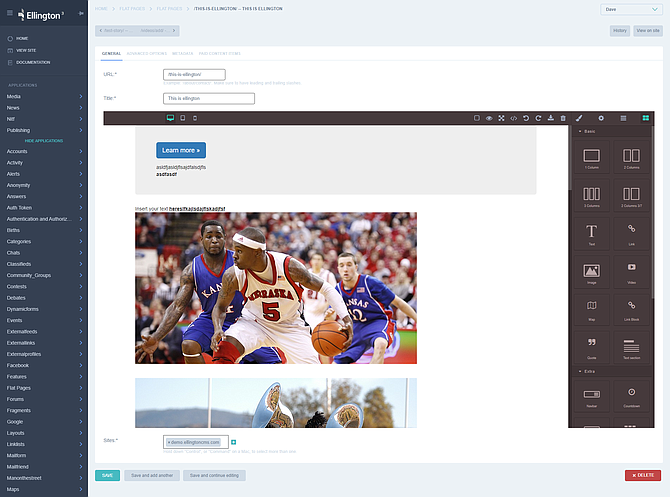 Navigation App - A new navigation app allowing you to manage menus outside of the templates.
Podcasts Spotify Integration - New fields and tabs added to Podcasts to allow Spotify RSS feeds to be distributed
Dozens of new template tag additions - For better content filtering and content display.
Story End Publish Date - Allow a story to automatically UNPUBLISH at the date entered
Story Primary Category - For those wishing to display a specific category, or category directory, the "Primary Category" field has been added.
Default Date/Time Publishing - As part of your configuration file, you can set a default date/time for stories to be published, UNLESS changed in the UI.
New Print Tab - As mentioned above for Publishing Related model, old PRINT tab now shows PRINT (Legacy) and will eventually be deprecated
Updated Associated Press Integration - Utilizing their new API, we now import AP Content better and more effectively.
New WYSIWYG editor in Story admin - Allows for better copy/pasting, inserting of embedded content, code editing, tables, and much more.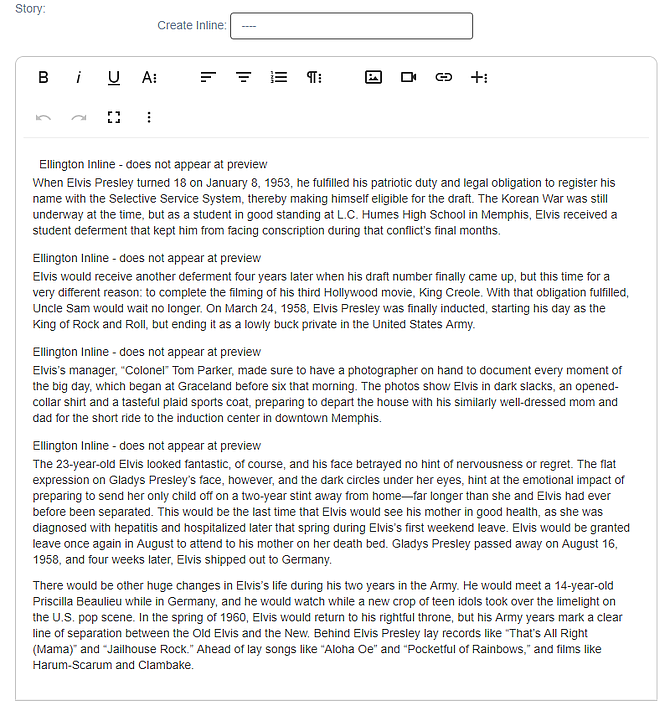 Story Apple News Integration - Stories now have a checkbox for whether to send story to Apple News via the Apple News API (API keys required).
Story Site copying - For those running multiple sites, you can now "copy" a story to a different site and change its content but maintain a link to the "Parent Story".