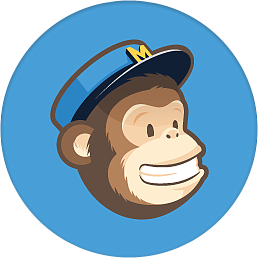 After many months of development and testing I am pleased to announce that Mailchimp has arrived on Ellington.
Why Should You Switch to Mailchimp? With the addition of Mailchimp to Ellington CMS, you are now empowered more than ever to create stunning newsletters, schedule them, manage your content easily and customize your templates. Mailchimp will help you improve deliverability and guard against blacklisting.
Mailchimp offers you the ability to create and manage multiple subscriber lists for multiple newsletters and email marketing campaigns. You will have access to reporting, including interactive graphs, to track bounces, unsubscribes, open rate and click-through rate for each campaign. You can easily manage bounces and unsubscribes as well as create subscriber activity reports.
How Much Does Mailchimp Cost? Integration into your site(s) is quick and easy and only requires a few minutes of your time to setup. Your Mailchimp Integration is covered as part of our SaaS agreement and has been rolled out to all existing Ellington clients free of charge. For business users with more than 2,000 subscribers, Mailchimp charges a low monthly fee. You can calculate your fee here: http://mailchimp.com/pricing/growing-business/
We encourage you to begin using these tools to increase traffic to your site, while better engaging your readers with relevant news and updates. We're confident you'll find that the overall improvements more than offset the low cost.
What Do I Need to Do to Get Started? If you would like to get started, please feel free to contact us via basecamp.