Ellington News
Recent Posts
Ellington CMS Client Launch: Monroe News
Ellington CMS, a leader in web content management systems serving innovative media publishers, is proud to announce the website launch of Monroe News, property of the The Monroe Publishing Co. The Monroe Evening News is an independent, daily newspaper in southeast Michigan.
"Our Web site has evolved tremendously from when we were among the first independent newspapers in Michigan to enter the digital news delivery world with a Web site in 1995," said Lonnie Peppler-Moyer, president of the employee-owned media company. "Our newest version reflects the next generation of Web design, with a crisp, clean look that's easier to navigate."
"We're also excited about the new e-mail and text message alert system it incorporates that will provide subscribers with the latest headlines on their computers, tablets or cell phones."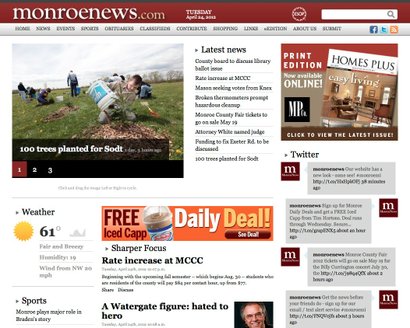 "We think visitors will find the freshened look and new architecture of the site far easier to use than previous versions," said Rob Gorczyca, new media manager for Monroe Publishing Co. "We're really excited about the new site."
The community is already chiming in with positive feedback via Facebook and Twitter. One user notes: "Your new layout is very nice, easy to maneuver through articles." The changes are noted from the previous version of the site.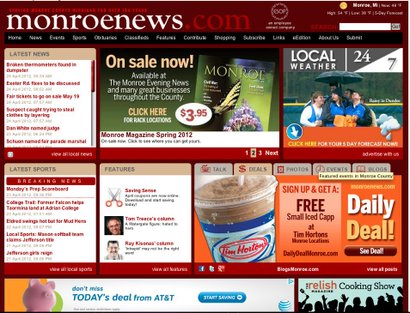 Read more at monroenews.com newspaper launch.