Wednesday, August 24, 2011
Mediaphormedia is pleased to announce the release of a New Ellington CMS feature: Debates.
Ellington's Debate application allows a newsroom to showcase a debate or argument. The format is easy to follow and permits the audience to vote on the pundits as they present their opinion.
Editors will chose the pundits, input the details of the debate, use pull quotes and create the debate type.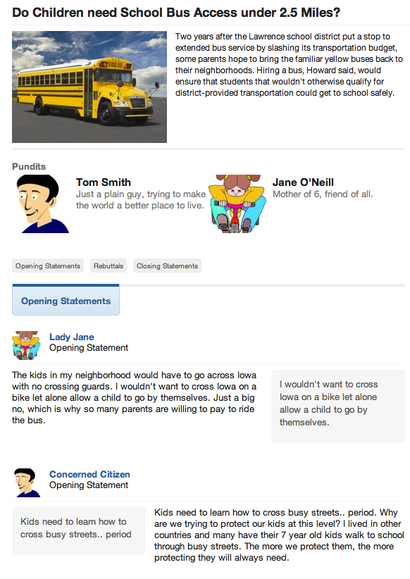 For clients: Feel free to check out the documentation here on our support site for information on using this new feature.